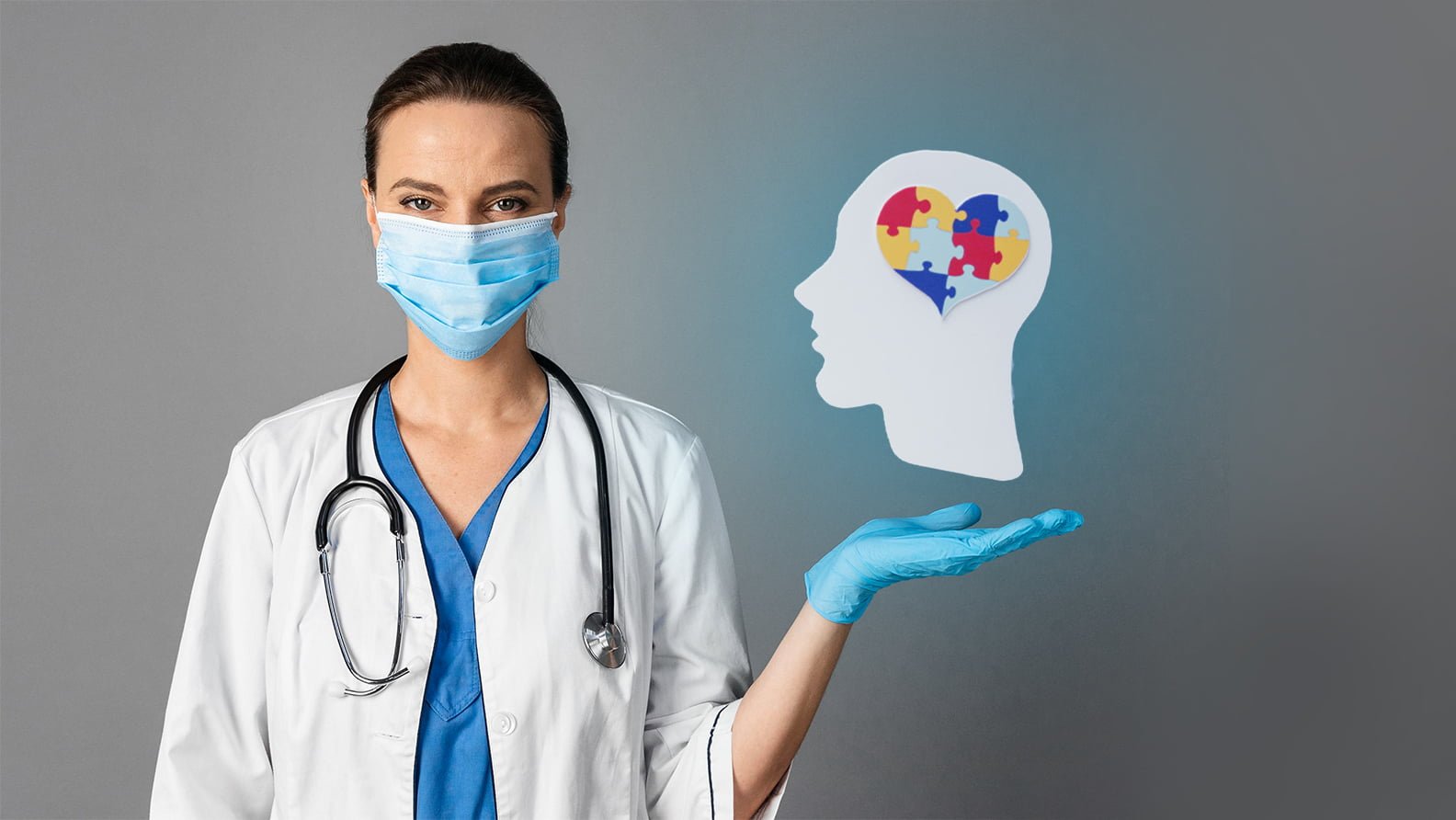 Overview
The Department of Behavioral Science and mental health of Sahyadri Hospital contains a team of highly experienced professionals working in this field for a long time. They have dealt with almost every case of mental health and neuroscience. We provide an effective de-addiction solution to people dealing with alcohol addiction and other type of substance abuse. In addition, we also take care of the developmental disorders, learning & scholastic difficulties, and emotional condition in children.
Our Department specializes in mental health problems, including mood disorders, depression, anxiety problems, sleep difficulty, cognitive disorders, etc., and suggests treatment accordingly. We focus on psychological well-being, emotional satisfaction and occupational functioning. Apart from this, we also educate our patients about managing relationships, stressful situations and the ability to make decisions for improving effects of their mental health. 
Quick Facts To Read Under Psychiatry
Anxiety disorders
Addictive behaviors
Depression
Eating disorders
Personality disorders
Schizophrenia
Mental Health and Behavioral Sciences
We have a separate mental health and behavioral sciences department that forms an integral part of our health care system. The system helps in the clinical evaluation of different symptoms and finding treatment services for a wide array of behavioral, emotional and cognitive disorders in patients. It is one of the largest mental health department containing clinical psychologists, psychiatrists, psychotherapists, counseling psychologists, occupational therapists, and special educators. 
We provide solutions to in-patients and successfully create an environment that promotes hope and trust in patients, their families, and the community. 
Mental illness covers a wide range of mental health conditions ranging from depression, schizophrenia, anxiety, addictive nature to eating disorders. Many people get concerned about their mental health condition from time to time. But it turns into mental illness when it starts developing symptoms and signs affecting your functionality. Mental illness is capable of making you miserable, causing problems at home, school and work. So we make sure to treat it before it gets worse through medications and therapy. 
Many healthy people also suffer from an overall change in personality, behavior and mood. They go through different phases from day to day and depending on the circumstances they go through we plan their treatment. The changes can be roughly divided into the following category:
These mental problems refer to a disturbance in the conscious mind. People suffering from such conditions are often less aware of the environment, feels tired and sluggish. Moreover, they are often less aware of what is happening in their environment, where they are, or what day it is.      
Hallucination is when people start seeing, hearing, feeling, or tasting things that are actually not there. They perceive things from their senses that are not actualized in the real world. Moreover, in this type of disease, any sense can be involved. Also, they may or may not develop this disease from mental illness. Like some of the cases were a result of neurological disorders. 
Delusions are false beliefs that people hold onto despite they know of the contrary situation. In some cases, delusion is made on a misinterpretation of actual experience. For example, a person thinking someone is following him. While some people think the write-up of the particular song lyric was specifically for him/her. However, some belief is believable and hard to identify as delusion. Like a person thinking his co-workers will sabotage his work which is possible in real life but not completely true. 
Disorganized speech refers to speech that does not have any logical connection between the thoughts. The person may jump from one subject to another without completing any particular subject in full. The subject can also be unrelated or contains just ramblings words coming out of the mouth, and does not make any sense. The answers you get from these patients will often be irrelevant and illogical. However, disorganized does not cover the area of intentional rude, mysterious and humorous behavior. 
Disorganized behavior includes some unusual things performed by people in public like undressing themselves, shouting, masturbating in public, and swearing for no reason at all. These patients are often unable to behave normally in public. People with this problem may also have problems carrying out their normal daily work like making food, maintaining hygiene, etc.
Extreme moods mean the person is not able to control its rage and outburst. It also includes depression, periods of mania, and either little emotion or no emotion at all. 
Centre of Depression and Anxiety
Generally, people are under a lot of pressure, both physically and mentally. Under pressure, our body and mind start reacting differently. It starts feeling stressed, full of anxiety and depression. As a result of depression, the person starts going down low, deeper and deeper with time. It also affects your appetite, your productivity, activity level and willingness to do exercise.  
Some of the conditions of depression and anxiety may overlap, but they may differ in some symptoms. For example, in anxiety, you feel restlessness, unable to focus, fear all the time, excess sweating, tiredness, insomnia, muscle ache, and appetite change. 
While in depression, the patient feels worthless, full of guilt, constant irritation, back pain, headaches, loss of appetite, suicide, complete isolation, and feeling on edge.
Our highly skilled doctors help this patient by first diagnosing them whether they suffer from anxiety or depression. For that, they will ask questions relating to medical history, situations that trigger the patient and perform some physical examination. 
However, if nothing fruitful comes out of the preliminary result, we will recommend you take the help of a psychologist, psychiatrist, etc., for proper diagnosis. Then depending on your symptoms and condition, our doctors will design an individualized treatment plan for you.  
Centre For Psychotic Disorders
Psychosis is another type of mental health problem in which the patient experiences an altered reality in the face of a psychotic episode. It is not a mental health disorder but a symptom of it. This problem can cause patients to think abnormally and have a lot of perceptions. If their condition gets worse, they lose touch with reality. Two of the main symptom that people go through in this type of condition includes hallucination and delusions. 
Schizophrenia is another type of psychotic disorder. It is a brain disease where you might hear noises which are not actually appearing in real life. Moreover, it is often difficult for patients to keep their job or take proper care of themselves because of this problem. No one knows for sure the reason behind this disorder, but the environment, genes, and the person's brain chemistry play an important role in it. 
One more psychotic disorder is a bipolar disorder which causes intense mood swings. Along with the mood change, the patient's behavior, activity level and energy level also keep changing. In such a disease, the patient once feels extremely up, energetic, and irritable, which is a manic episode. Other times the patient may feel down, sad and hopeless, which is a depressive episode, while at times they feel both, which means it is a mixed episode. 
We at Sahyadri hospital has designed different therapy to cure the patient of these problems. You will also get counseling sessions and treatment program options from our highly experienced psychiatrist, who excels in this work field.
Parents are often unable to detect whether their children need treatment for their mental illness. It is mainly because they cannot distinguish whether the disorder is because of the normal child development process or due to some defect. In addition to this, it also becomes difficult to identify it because the child cannot explain how they are feeling. However, by understanding and looking into the signs of mental illness, you will be able to identify and get it treated within time. 
The signs mainly include persistent sadness, suicidal thoughts, hurting oneself or others, difficulty concentrating, missing school, excessive weight loss, drastic change in mood, etc. 
A multidisciplinary team of doctors is appointed as pediatric mental illness unit at our hospital who properly diagnose before treating the child. They first look into family history, then complete medical exams, review symptoms, interview parents, conversate with the child, and then develop the treatment plan. The treatment plan focus on a positive result and guaranteed outcomes.
Comprehensive Care at Sahyadri Hospital
It is a said fact that one person among the five is definitely suffering from the problem of mental disease. Our hospital has a team of one of the top psychiatrists in India who follow a multidisciplinary approach to treating patients' mental conditions. We are solely dedicated to building and providing improved, evidence-driven healthcare treatment for curing severe and diverse mental illness conditions. Our team of professionals provides in-patient service, community service, emergency psychiatric service and a lot more. 
Our well-versed team member has experience in dealing with conditions like depression, schizophrenia, panic, anxiety, bipolar, attention deficit, and obsessive-compulsive disorder. Feelings, behavior, and perceptions of different patients vary and can be complex sometimes. But our experts, by conducting pioneering research, are able to develop innovative techniques to save the community on time. We also offer our patients different treatment option like speech therapy, support groups, sensory integration therapy for treating even complex conditions. 
Psychiatry Experts Doctors at Sahyadri Hospitals
MA, Mphil (Clinical Psychology), Diploma (Rehab & Counselling)
We thank you for choosing Sahyadri Hospitals for your treatment. Your feedback is our achievement. We have taken a number of steps to ensure that the services rendered to you are fully met.

I have been coming regulatly to this hospital for the last 2 years and have never been disappointed with the level of care, professionalism and efficiency I have witnessed. All the doctors are brilliant and well versed in their fields.

Denise Chakranarayan

My self admitted to Sahyadri super speciality hospital from Kothrud on 17/03/21 & the admission process made so fast. All the Doctors , Nurces and all staffs are very cooperative and taking care personally so I feel at home.

Dineshchandra Gham

The treatment and care received from the doctors and staff has helped my father recover sooner. Doctors provided a timely counselling everyday and kept us up to date on the condition and the progress made.

Anupam Bendle

One of the best hospitals in Pune.. Exceptionally great service provided by the Staff, Day Care Team, Dialysis & Billing Department☺️.. Sisters / Doctors / Admin are extremely polite and down to earth and always helpful?.

Shyam Singhal

Experienced excellent service other than other branch management and service is good and also nursing services and no rush in this hospital and we are very much trust and respect about Sona Nag Mam.

Madhukar Babar
Sahyadri Hospital Locations
Sahyadri Hospitals is the largest chain of hospitals in Maharashtra.
Neena Co-op. Housing Society, Plot No. 9-B, Lokmanya Colony, Kothrud, Pune – 411038