What Precautions to Take After Hernia Surgery?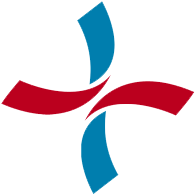 Hernia repair surgery is one of the most common surgeries done. People recover from the surgery within 2-3 weeks and return to their daily lives. The National Centre of Biotechnology Information claims that there is a low mortality rate after the surgery.
However, patients need to follow certain precautions after the surgery to recover quickly and reduce further complications.
The type of surgery and recovery time is related
A hernia occurs when a muscle starts weakening and results in swelling or bulging of the abdomen. It occurs in most women after a C-section delivery as the back of the naval is weak and delicate. In men, a hernia is usual in the groin muscles. We can treat hernia easily with a simple surgery.
There are two types of hernia repair surgery. One is through the laparoscopic method, where we make a few incisions near the spot to repair it. This surgery takes less time to recover.
The conventional hernia repair surgery takes pace by making long and deep cuts in the abdomen. As a result, it takes a little longer to repair.
You should follow your doctor for the recovery procedure.
Have queries or concern ?
Do's and Don'ts after the hernia repair surgery
After your surgery is over, you will have to stay in the hospital for a day or two, depending upon your condition. If you respond quickly to your medicines, you will get a discharge. However, you must follow certain precautions once your surgery is over.
Do's
Clean your wound regularly. You will get special instructions from the hospital for the same.

Keep the incisions dry and clean. Remember to reapply the gauze after bathing.

Try eating foods rich in fibre. Drink at least eight glasses of water every day to reduce constipation.

Go for regular walks as this will improve your metabolism.
Don'ts
Avoid swimming. But you can take a shower 36 hours after the surgery.

Avoid having sex for a week or two if you experience post-operative swelling of the penis and testicles. It is advisable to ask your doctor freely about the commencement of sexual activity.

Do not lift heavy weights after the surgery, as it can be extremely harmful.

If you are still having the narcotic effect of medicines, avoid driving for a week.

Avoid doing strenuous physical exercises as the surgery site might not heal.

Do not soak yourself in a hot water tub for quite some time after the surgery.

Avoid smoking after surgery.

Do not consume alcohol after the surgery. It can have an extra narcotic effect on the medicines you are consuming.
What to expect after hernia surgery?
A hernia surgery takes little time to recover. However, you can experience pain or discomfort for a few weeks, and that's alright. If you are experiencing long term pain for a month, you must immediately consult a doctor.
You can experience strange bowel movements, which is a natural thing after the surgery. Doctors can recommend a stool softer after the hernia surgery to ease the discomfort of constipation.

Some patients experience the return of hernia again. Do not worry, as the slight bulging in the stomach can occur postoperative fluid filling up in the stomach after the surgery.

You can find little pieces of tapes known as steri strips falling from your stomach. These strips may fall after 7-10 days. It is alright not to worry regarding this, and even if the strips get wet, they won't pose a problem.

For inguinal hernia in men, they can experience swelling in the groin area. The swelling on the scrotum and penis may remain for a few days which is again normal.
As a hernia repair surgery is not that complicated, you can return to your daily life weeks after the surgery. The precautions after this surgery are almost similar to the precautions you take after any surgery.
However, you must never neglect your health after hernia repair surgery. Stay in touch with the doctor for 6-7 months after the surgery to track any further problems and abnormalities. 
We offer hernia treatment at our hospital to those suffering from this condition. Our hospital has the best general surgeon in Pune, India. They can provide you with good advice and treatment
For a quick response to all your queries, do call us.

Great doctors, Good facilities, caring and helping staff. I recommend this hospital for day care services.

Sangram Shinde

All doctors r very good. There treatments is best. Other staff also good. The service of nurses is great...Hospital is always clean.

Vaishali Aitawade

All services provide by hospital are nice and on time. Doctors are polite and co-operative with patient.

Ankita Jagtap

All services provided by hospital is good. Hygiene maintained well.Even at night good care provided.

Anil Bukki